28 Jan

Security State Bank to merge with Unison Bank

Posted at 15:04h

in

Blogs

Security State Bank (SSB) has announced that it plans to merge with Jamestown, N.D. – based Unison Bank.

"Since its beginning, Security State Bank has been in the business of serving its communities and customers," said SSB President Lorren Henke. "We're confident that will remain a priority with Unison Bank."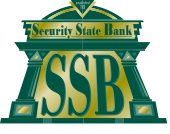 "For the past 18 years, Lorren has been involved with Unison Bank as an owner and Chairman of our Board of Directors," said Unison Bank President & CEO, Kelly Rachel. "It makes this transition natural and customers can be assured the values of SSB will not be lost in this merger.
Unison Bank originally began in 1965 in Jamestown, N.D., as Stutsman County State Bank. Since inception, its mission has been to provide their customers with quality products and services while recognizing each customer as an individual and respecting their unique needs. In addition to their Jamestown, N.D., location, they also have a branch located in Gilbert, Ariz.
The two financial institutions will begin to work together to create a merger that's as seamless as possible. "When the merger is complete, Unison Bank is excited to offer customers an expanded platform of products and technology options that they will find beneficial," said Rachel.
SSB Branch Manager, Greg Bosch, said, "Of all the options and possibilities for Security State Bank, this is the best possible outcome for our employees, customers and communities. Unison Bank will be a great fit."
The merger is expected to be finalized by the end of May 2021.
For more information about Unison Bank, visit www.unisonbank.com or call (701) 253-5600. To learn more about Security State Bank, visit www.ssbanking.com.
---
LEARN MORE: