08 Mar

Unison Bank announces Arts Center donation

Unison Bank is helping one organization raise the bar for the arts.

Unison Bank has partnered with the Jamestown Fine Arts Association, Inc., (JFAA) to help with their campaign, "Raising the Bar for the Arts." The campaign aims to purchase and renovate the building formerly known as The Wonder Bar, in Jamestown, N.D.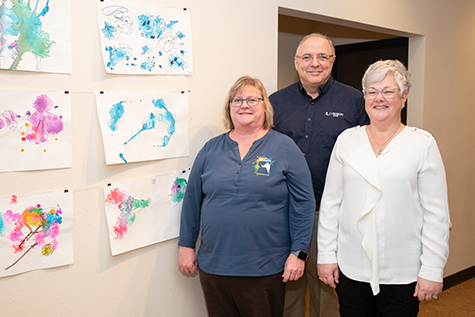 JFAA has operated The Arts Center for nearly 60 years.
"The JFAA has transformed downtown Jamestown through the addition of The Arts Center, the Hansen Studio and the Hansen Art Park," said Unison Bank President & CEO, Kelly Rachel. "We are proud to help support an organization that provides services to both students and adults throughout the community and surrounding area."
Unison Bank has committed $125,000 for the JFAA campaign that will convert the former Wonder Bar into a multi-purpose space for the arts that will center around community.
With a campaign goal of $2 million that includes acquisition, renovation and operating costs, the JFAA hopes to begin construction in May 2023.
"Unison Bank has always been a strong supporter of The Arts Center," shared, The Arts Center Executive Director, Mindi Schmitz. "Their commitment to our mission, especially our children's programming, is important to our community."
The Arts Center holds Arts After School classes and due to the demand, there is a waitlist – just for students in grades 3 – 5. With more space, The Arts Center plans to hold additional classes such as ceramics, watercolor, spray painting and more.
JFAA Board Treasurer and Capital Campaign Committee Member, Mary Lou Urquhart, "As a community, we are fortunate to have organizations such as Unison Bank. This is a wonderful gift toward making our dream a reality for the children and individuals we serve. On behalf of the Board of Directors and the Capital Campaign Committee, we extend our gratitude and appreciation to the team at Unison Bank."
To learn about The Arts Center campaign or how to donate, visit www.jamestownarts.com.
LEARN MORE: