04 May

Unison Bank announces scholarship recipients for 2022

Posted at 08:20h

in

Blogs

Three graduating high school seniors throughout the region have been selected as the $1,000 Unison Bank Spirit Scholarship recipients for the 2022-23 academic year. Recipients were selected from the service areas for each of Unison Bank's North Dakota branch locations.
Jamestown High School senior, Emily Ament, was selected as one of the bank's scholarship recipients. Ament plans to attend the University of North Dakota in Grand Forks, N.D., to major in Pre-physical Therapy and continue with her education to receive her Doctor of Physical Therapy.
"Thank you, Unison Bank for this generous scholarship to help to further my education," said Ament. "Unison Bank's commitment to community spirit is appreciated and a value I hope to continue into my college and work career."
Eligible applicants included Jamestown, N.D., Linton, N.D., Wishek, N.D., and surrounding area high school graduating seniors who are, or whose parent(s) or guardian(s) are customers of Unison Bank and planning to attend a college, university, vocational or technical post-secondary school. Each applicant's scholarship, letter of recommendation and transcript were graded by the Unison Bank Scholarship Committee.
"I cannot thank Unison Bank enough for this generous scholarship," said recipient, Callie Hase. "This scholarship will allow me to further my education and be able to give back to the community as they have."
Hase, a senior at Linton High School, was selected as a recipient of the 2022-23 Spirit Scholarship. With the $1,000 scholarship, Hase plans to attend the University of North Dakota for their occupational therapy program with hopes of becoming an occupational therapist or prosthetist and orthotist.
The third scholarship recipient selected was Seth Wolf, a senior at Wishek High School. Wolf plans to attend Bismarck State College in the fall to pursue a degree in Process Technology. The Process Technology program will help prepare Wolf for a career in operating refineries, ethanol plants, gasification plants, petrochemical plants and natural gas processing plants.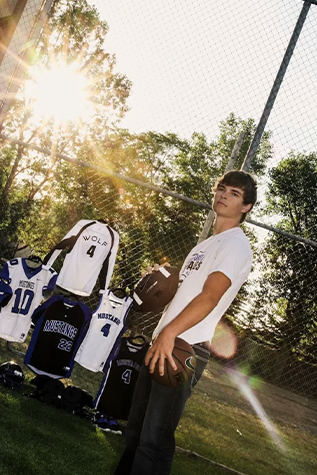 Unison Bank President & CEO, Kelly Rachel, said, "Thank you to all the students who applied for our scholarship. This year's applicants were exemplary from their volunteer work and community involvement to their grades and the impact that they have made in the lives of those they are around."
Unison Bank is committed to the community and recognizes that the education of youth is vital to it. Each year they award students who have demonstrated community spirit, the ability to work in 'unison' with others and have committed to go ahead with their education with $1,000 Unison Bank Spirit Scholarships.
For information about Unison Bank's Spirit Scholarship, visit www.unisonbank.com/spirit-scholarship. Scholarship information will be released in January. Learn more about Unison Bank at www.unisonbank.com or call (701) 253-5600.
---
LEARN MORE: