10 Jun

Unison Bank pledges $75,000 to House of Refuge, Inc.

Posted at 08:28h

in

Blogs

Every family deserves a home – that is exactly what the Mesa-based organization, House of Refuge, Inc., hopes to achieve. And it is what one community-centered bank pledges to help with.
Unison Bank, located in Gilbert, Ariz., is partnering with House of Refuge to adopt a home.
"We're honored to play a small part in helping this great organization," said Unison Bank Chief Credit Officer & AZ Region Market President, Sharon Miller. "At Unison Bank, we are proud of our community bank heritage and find it important to give back and help develop the communities we are in."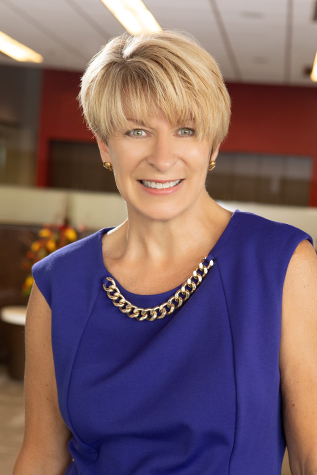 Unison Bank recently "Adopted a Home" at House of Refuge with a pledge of $75,000 over the course of five years.
The "Adopt a Home" program at House of Refuge allows organizations to provide the necessary funding needed to support a family for one year and changes the course of their lives.
"It is because of generous partners like Unison Bank and their commitment to community, that House of Refuge is able to lift families out of homelessness and give them hope as they transition into self-sufficiency. We are honored to be selected as a non-profit of choice," said Kayla Kolar, House of Refuge President & CEO.
House of Refuge, Inc. began in 1995 after they obtained 88 homes, a chapel and an office building on the former Williams Air Force Base all to provide transitional housing and whole support programs to families experiencing homelessness. After accepting their first resident in 1996, they have been making an impact in the region ever since.
In addition to Unison Bank's financial donation, their team held a clothing drive for House of Refuge which yielded over 60 bags of clothing and has donated time as volunteers.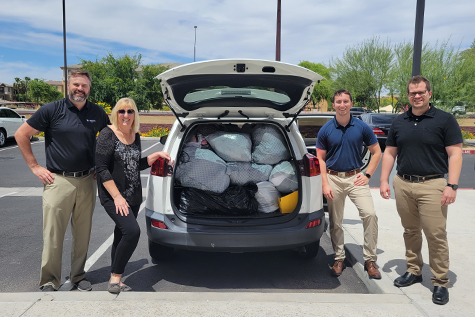 The non-profit provides safe and stable housing to families experiencing homelessness. Their team works with families to regain dignity, heal from trauma, find employment and obtain permanent housing.
"Once you tour their facility and hear their story, the desire to be a partner is compelling. Their mission speaks to sustainable solutions that help people help themselves. Their success stories are remarkable," Miller shared.
Learn more about House of Refuge, their volunteer program and other ways to help at houseofrefuge.org. For more information about Unison Bank, visit www.unisonbank.com or call (480) 497-9800.
---
LEARN MORE: