24 Oct

Savings Account Vs. Certificates of Deposit – Which is better?

Posted at 13:37h

in

Blogs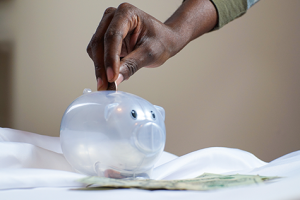 Unison Bank offers a variety of personal and business products and services. Two of which are our Unison Savings Accounts and Certificates of Deposit. But, what's the difference? Which is better? What one should you choose?
Unison Savings
Unison Bank's personal savings account features a tiered rate structure – meaning your interest rate is calculated based on the amount of money you have in your account. Features of this account include:
Checks that can be used to access the funds in your account upon request
Savings are FDIC insured
Free Debit Card for ATM access
Free Mobile Banking
Free Online Banking
Free E-Statement available upon request
Free Automatic Transfer Service (ATS) can be added to your account to cover overdrafts on your checking account.
Certificates of Deposit (CD)
Unison Bank also offers a variety of Certificate of Deposit (CD) terms that provide competitive rates of return. The interest rates of a CD varies based on the term chosen. Features of this account include:
Variety of Term Lengths Available – 6 Months to 60 Months
Variety of Opening Balance Requirements
May renew automatically
FDIC insured
Interest may compound onto the balance of your certificate of deposit, be deposited into your checking or savings account or a check can be issued to you.
So, what option do I pick?
The answer to that depends on your goals. With a traditional savings account, you can access your funds at any time; however, the interest rate is generally lower. With a CD, the interest rates are generally higher, but the funds are fixed for the term of the CD. "Either way," said Nadine Easton, Unison Bank's AZ Branch Manager and VP Operations Manager, "utilizing the right account can make your investments worth the wait."
Still struggling to decide? For more information, feel free to visit our rates page, or contact one of our new account representatives today!
---
LEARN MORE: