19 Jun

3 signs you're ready to apply for a mortgage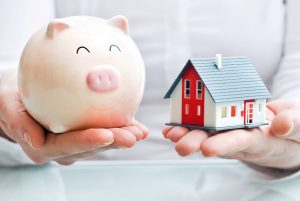 Unless you are paying in cash, securing a mortgage will most likely be necessary to buy a home. Unfortunately, some buyers are not financially capable of buying a home for one reason or another.
Thankfully, help is available if you are unsure whether you are ready to make this large investment. This guide and your lender will help you understand if you are ready to start your mortgage application.
1. You Have a Stable Income
Having the ability to make your mortgage payments require income. Whether from a traditional job, investments, or another means, stable income is crucial if you want to be approved for a mortgage.
On average, lenders will look at the last two years of your employment history, using your average income to determine how much home you can afford to buy. Your income may dictate what you qualify for, but the actual employment history will affect whether or not you will be approved for a mortgage.
For example, if you have recently switched jobs or completely changed careers, lenders will require additional documentation showing legitimate income. This documentation may include recent pay stubs or an offer letter from your new employer.
Certain types of jobs can also affect your ability to prove that you bring in a stable income. If you are in sales and the majority of your pay is commission or bonuses, lenders will need additional documentation if you want and need to include commission and bonuses as part of your stable income.
2. You Have Savings
In addition to stable income that you can prove, you will also need to have some money in savings. This savings may be necessary in addition to money saved for your down payment, closing costs, and other expenses associated with buying a home.
Each lender is different and each buyer's case is different, so you may be required to have more or less in savings than another buyer. In most cases, lenders will want to see you have enough in savings to cover at least two months of mortgage payments. However, some lenders require that you have at least six months of mortgage payments in savings.
The amount needed for your down payment will also vary on a few factors. Many lenders require a down payment of at least 20 percent. If you are a first-time buyer, you may not be required to put any money down.
Even if a down payment is not required, you will need to have money to pay some expenses, such as closing costs. Closing costs include application and attorney fees, homeowners insurance, and property taxes.
3. You Have Good Credit
Finally, if you have good or even great credit, you may be ready to apply for a mortgage. The higher your score, the better since the highest scores will qualify for the best interest rates at the time.
Most experts agree a credit score of 760 or higher will award you with the lowest interest rate at the time. Great credit is best for the most affordable mortgage, but you can still qualify for a mortgage even if your credit is not very good.
Certain government programs are designed to help buyers secure a mortgage even though they have a lower credit score. Buyers with credit scores around 620 or 640 may qualify for an FHA loan. Lower down payments and lower interest rates are also benefits of securing an FHA loan.
Knowing if and when you are ready to buy a home is smart before making this large financial investment. For more information or to get started with your mortgage application, contact Unison Bank today.