26 Feb

Unison Bank scholarship applications due April 1st

Unison Bank is accepting applications for its annual Spirit Scholarship program, awarded to qualifying area high school seniors for the 2021-2022 school year. The application deadline is fast approaching on Friday, April 1, 2022.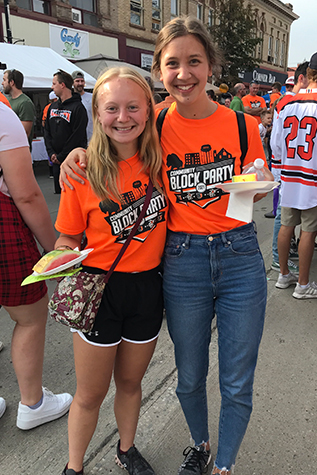 "It's always a good idea to apply for scholarships. College is expensive and every little bit helps," said Madison Motschenbacher, Unison Bank Spirit Scholarship recipient for the 2020-2021 school year. "Applying for local scholarships, like the Unison Bank Spirit Scholarship, can help you engage in your community."
Motschenbacher graduated from PEAK Academy Home School in 2021. She is currently a freshman at the University of Jamestown in Jamestown, N.D., pursuing a degree in Communication and a minor in Leadership with plans to graduate in 2025.
As a community bank, Unison Bank invests in its community and future generations. They will award the $1,000 Unison Bank Spirit Scholarships to students who've demonstrated community spirit, the ability to work in 'unison' with others and have committed to go ahead with their education.
Being involved in the community has been important to Motschenbacher. Today, she can be found spending time with her campus ministry team as they focus on caring for students, staff and faculty in a variety of ways or connecting with other students as the Vice President of the University of Jamestown's International Student Organization. "Connecting with fellow students, as well as staff and faculty, is important as those connections are at the heart of your college experience and may continue to impact your life after college too," Motschenbacher said.
To be considered for the Spirit Scholarship, the student must meet the following criteria:
Be eligible for graduation at the end of the 2021-22 school year.
Plan to attend a college, university, vocational or technical post-secondary school in 2022.
Applicant and/or parent/guardian must be a customer of Unison Bank.
Applications must be submitted by April 1, 2022 along with a copy of their transcripts and a letter of recommendation from a non-related teacher, coach, school administrator, community member or employer that speaks about the applicant's character and community spirit.
Applicants may apply for the scholarship online at www.unisonbank.com/spirit-scholarship. In addition, printed applications are available at Unison Bank's North Dakota branch locations.
The 2022 Unison Bank Spirit Scholarship recipients will be announced on May 2, 2022. For information about Unison Bank's Spirit Scholarship, visit www.unisonbank.com/spirit-scholarship. Learn more about Unison Bank at www.unisonbank.com or call (701) 253-5600.
.
LEARN MORE: